Incandescence
Flaming June, 1895, by Sir Frederic Leighton
(1830-1896); London
Does she, in gossamer orange, electrify
your senses? Do you hear her dreaming sighs
or your intake of breath—as if you spy
a sight you should not see? Your widened eyes
will glide from face to hair to arms to thighs.
One long and lissome thigh intensifies
my own remembered want to gratify,
be one with this exotic butterfly
of June. She sleeps beside a pewter sky
and late-day golden water; evening's nigh.
Each day, each season, each of us, must die.
As I grow old, may this work signify
what I have learned too late: a firefly's
bright light is brief, and love may pass you by.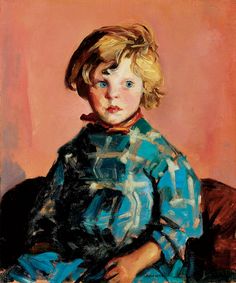 To My Art Students
The Blue Plaid Dress (Annie), 1927, by
Robert Henri (1865-1929); New York, NY
My father killed a man. Our Midwest town
was named for him; there, I'd never shake
ignominy. I changed my name and found
my way to Paris, to study art and make
myself a different life. You all must dare
to break away like that. Ignore the sneers
of Design Academy muck-a-mucks. Share
your paintings with a few like-minded peers,
with eyes as sharp as this young moppet's gaze
of crystal blue. Don't try to win acclaim.
Use painting to enlighten and amaze.
The means of making a living is not the same
as the means of living a life. If it is art
that spurs you on, you'll live a life with heart.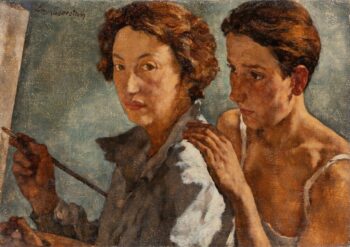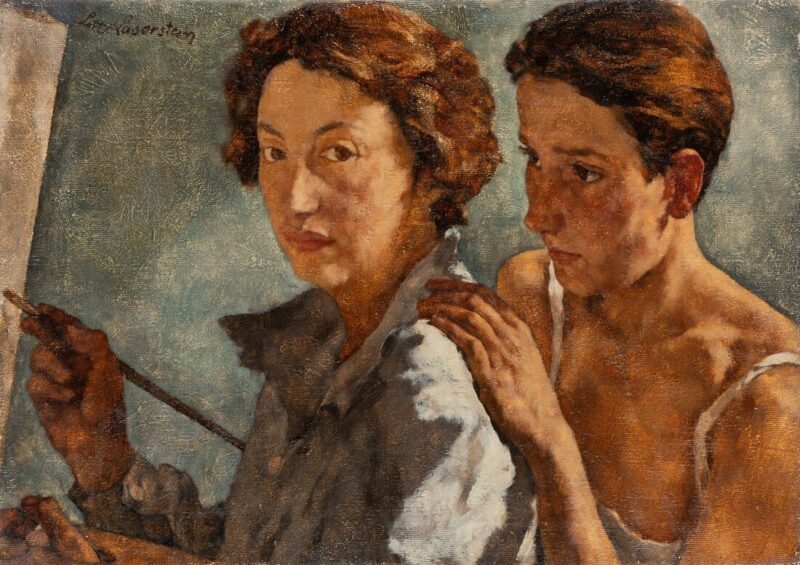 My Other Life
I and My Model, 1929-30, by Lotte Laserstein
(1889-1993), Germany
In the twenties, before the Brown Shirts' rise,
a woman like me could live almost as free
as a man. We seldom saw chastising eyes
when walking arm in arm, my model and me.
Rose was slim and striking, and she was bolder,
tougher. Here she stands in just a slip
and rests a hand lightly on my shoulder.
Then came the tightened screws of Nazi grip,
and Jewish artists weren't allowed to show
their work or even buy supplies. Escaping
to Sweden, I wept that Rose refused to go.
I'm drawing children's portraits now, and scraping
by. This work I keep recalls the time—
how could I know it then?— that was my prime.
---
Barbara Lydecker Crane, a Rattle Poetry Prize finalist in 2017 and 2019, has received two Pushcart nominations and several awards for her sonnets. Recent poems appear or are forthcoming in Ekphrastic Review, Alabama Literary Review, and Montreal Review. Her fourth collection, sonnets about portrait paintings in the artists' voices, entitled You Will Remember Me, will be published by Able Muse Press.